I know it's been almost a month since I updated the blog. Time has a way of getting away from me. Staying home with kids, it's easy to put things off because I know I'll have time "later", but who knows when later will actually arrive.

We are slowly starting to get back into a routine. We've been busy with Joshua's school stuff, Cub Scouts, family stuff and time with friends. Oh, and we got a new puppy, so that's been kind of crazy.

Where to start? I guess we'll start with the puppy - she's fun to talk about. Her name is Mika and she's a 16-ish week old boxer pup. An absolutely gorgeous canine specimen, if I do say so myself! She's extremely mellow for a puppy - especially a boxer! Mellow is good for us, though! She brings out some hidden youth in our 8 year old lab-mix Riley. It's fun to watch them play together - especially the every once in a great while that Riley acts like a puppy herself! Now if Mika could just get a handle on this whole potty training thing, we'd be set! I'm getting tired of cleaning up puppy messes!

Here are a couple of pics of our new little girl: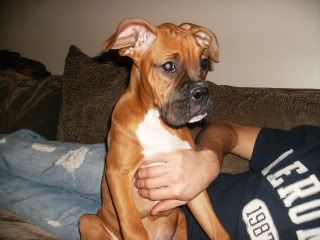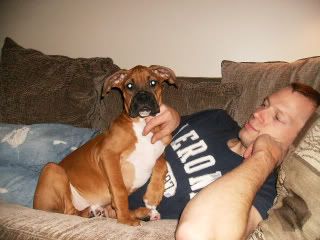 Oh, and Mika snores like a freight train, which is hilarious until you're trying to sleep!

Joshua's Cub Scout Pack had their annual Pinewood Derby yesterday. It was our first year participating, so we didn't quite know what to expect. Rick's step-dad was more than happy to help us with the car, which was a lot of fun for Joshua. Grandpa Cookies even came to the race yesterday to watch, which made Joshua's day! Our little Wolf Cub ended up taking 2nd place in his den! We were so proud of him, and he was really proud of himself. He even won a medal and he's excited to display his car on a stand that he made with Rick.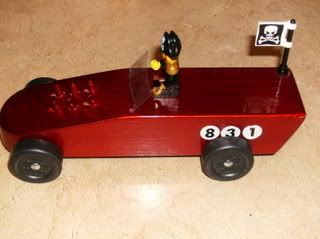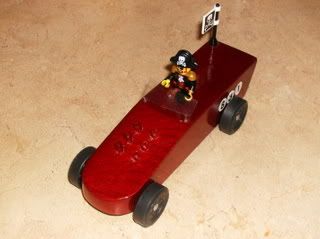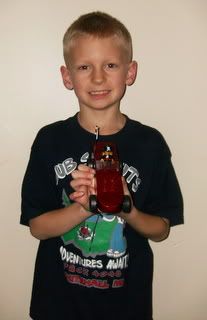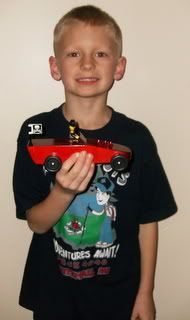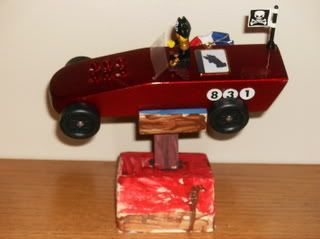 My small group is starting a study on Crazy Love by Francis Chan. We're just getting into it, but I'm really looking forward to sharing some insights I learn as we dig deeper into the study. So, look for those thoughts coming soon!