I wanted to share a few "Cancer-versary" pics from this weekend.
I know this is blurry, but it was on a whiteboard and I had to turn the flash off. You get the idea, though :)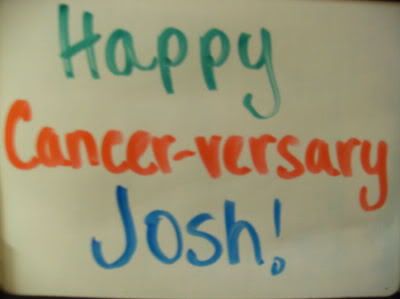 What we had for dinner: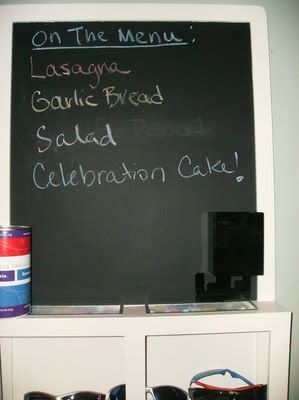 SuperJosh and his "Happy Remission" cake: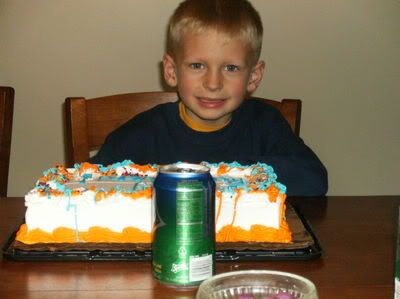 A toast for Joshua. I wish you could have seen his face - it was pure joy!!