Yikes - it's been a while! I finally dumped the pictures on my camera so I thought I'd do a quick re-cap of the month thus far.
In case you forgot, the kids were invited to ride in a fire truck at the Fire Prevention Parade this year!
Waiting to load up: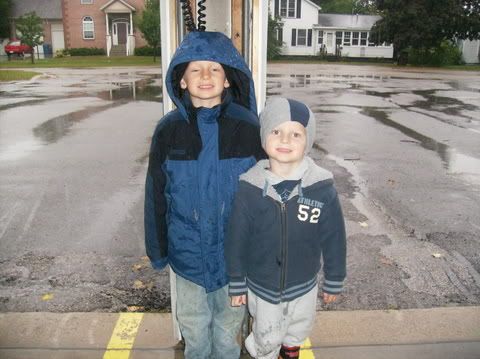 Getting ready to head out: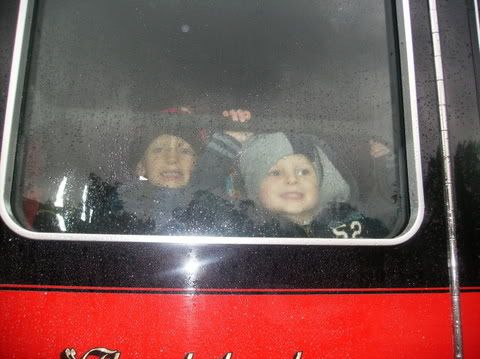 We also had a wedding this month. Congrats to Kyle and Alx! Here are some pics from the wedding down south:
Waiting very patiently...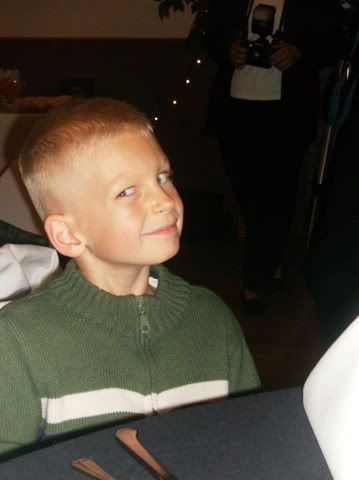 Mom and Bob on the dance floor:
My aunt Debbie and uncle Ken celebrating: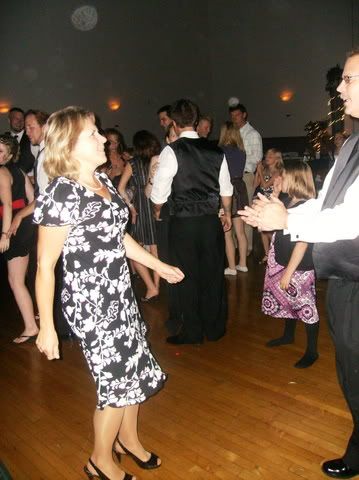 Uncle Ken, Aunt Debbie, my cousin Bekah, and mom hiding in the background: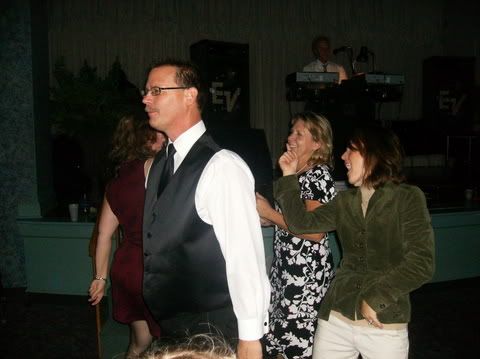 We spent this last weekend with family. We had a Halloween Party with Rick's family on Saturday afternoon, and then Saturday night, we were with my dad and my family for Pumpkin Carving and our annual Chili Cook-Off. I, of course, didn't have my camera, so I don't have pics of the boys in their costumes, but I'll make up for that on Saturday.
Promise!