Rick went out of town yesterday, so the kids and I decided on a little mini golf - something "Daddy didn't get to do because he was gone", lol. I took a couple of pics of the boys before we left:
Funny faces: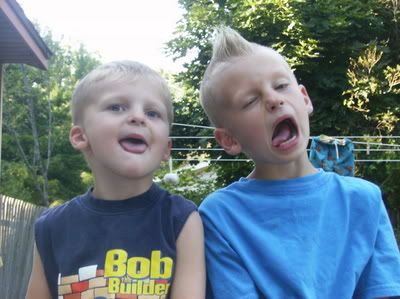 Today I sent the kids out to play until lunch. I heard a MASSIVE amount of screaming, went flying to the slider door to find out that "THERE'S A FROG IN THE SOCCER NET!!!!!!!!!!!!!!!". I told Josh to see if he could catch it, and he was successful. It's currently swimming around in a bucket of water in the backyard :)
Joshua's new friend:
Froggy close-up: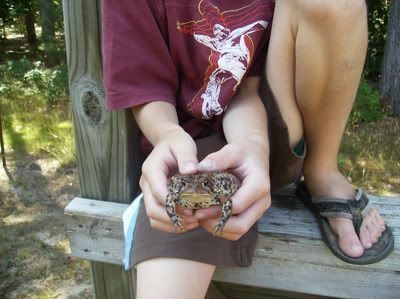 A REALLY great shot of my oldest: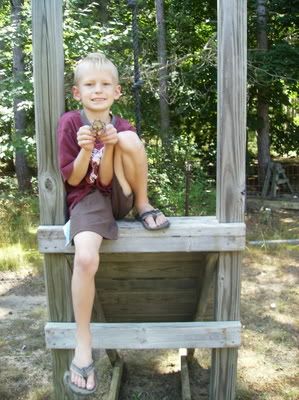 I didn't want to leave Logan out of the post, so I asked him if I could take a picture of him playing on the swing - he very reluctantly agreed that I could take one, lol!!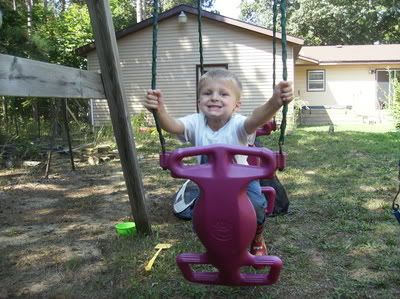 I love having boys :) As long as they don't ask to keep the frog, lol. Or catch a snake!