Another summer vacation is gone. Wow, was it FUN being home with the kids! We were able to do SO much more stuff than we could when I was working. Plus, Rick ended up working just about 7 days a week, every single week, so it was good that the kids were still able to enjoy summer with mom!!
Time to get back into the "Back To School Groove"... Joshua is now in second grade! He was a little apprehensive this morning, but when we left him at his table in Mrs. Morningstar's class, he was fine. Logan, however, is going to have to get used to entertaining himself, without the help of his big brother. When we got home from dropping Josh off to school, Logan started to cry. He so desperately wants to go to school too, poor guy! I'm sure in a couple of days, he'll be fine, and enjoying not having anyone to bother him :)
Here are some pics from this morning:
His breakfast choice was a bagel with peanut butter and a big bowl of blueberries :)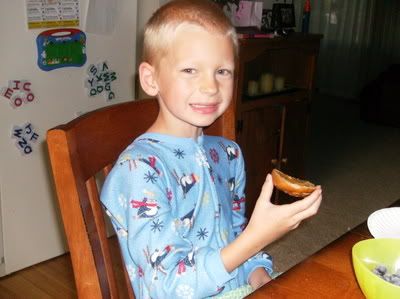 Getting ready to go: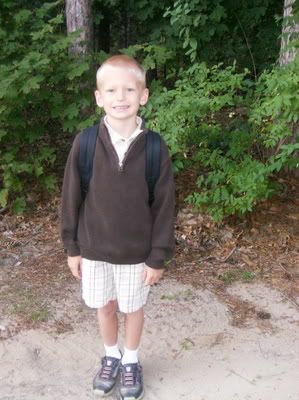 Showing off his new backpack: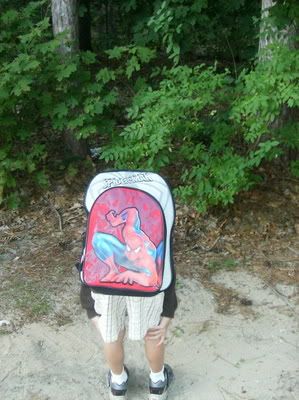 I'll try to get some more pics when he gets off the bus this afternoon!!