This weekend was the White Lake Area Fall Fest. It used to be called Oktoberfest, but apparently people were getting confused because it was actually in September (go figure... they must not know about Oktoberfest in Germany....). Anyhow, my mom came up for the day because Rick had to work, so we decided to check it out.
It was fun! Not too big, but really cool. There were some produce wagons with things like apples, green peppers, peaches, and plums. A local farm was there selling flowers, wreaths, squash, pumpkins and funny looking gourds and there was a HUGE selection of giant mum pots!!!
They also had a cider mill there (YUM!), and elephant ears!! We went through the Arts and Crafts stands and came across some really unique stuff... my mom bought me a birdhouse made out of a giant gourd, LOL!! I'll have to take a picture of that one!
The kids favorite thing (besides pizza and elephant ears!), was the hayride. Double JJ Ranch volunteered a tractor and hay wagon to take the kids on a short little hayride. The boys LOVED it! They wanted to go again!!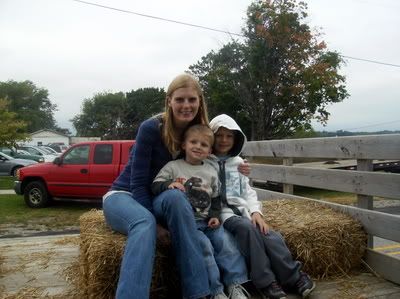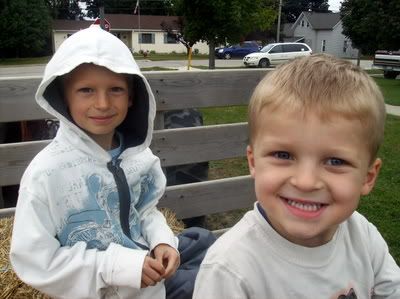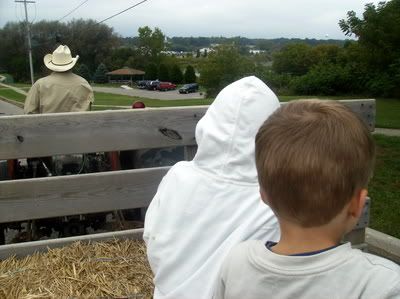 After the hayride, they got donuts and apple cider, and even posed for one more "brother picture" for me!!!